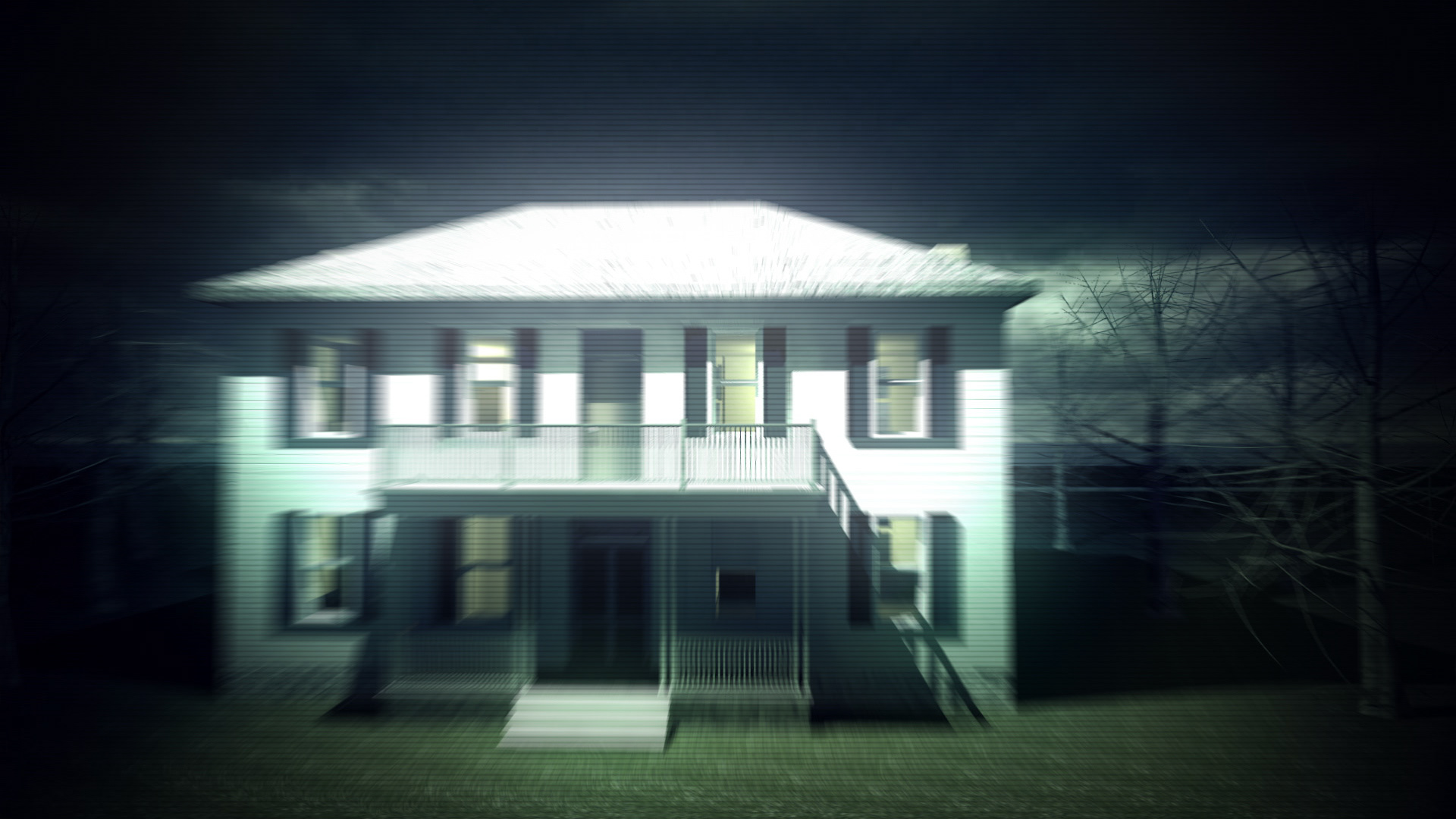 For season 2 of "Haunted Collector" (SyFy), the folks at Gurney Productions wanted to include animations that would depict the locations of the various team members within each case. The device would help orient the viewer, and also add production value to the already successful series. 

With experience in Architectural design and illustration, this project was right up our alley. We were asked to create a test animation to pitch the concept. The overall mood and feel of the animation was to complement the style of the show. We went with a stark look for the exteriors and a "night vision" effect for interior shots. The animation flies you through the space as if the camera itself was a spirit in the location. 

The pitch was well received and we proceeded with the project. We are producing a total of 48 animations for Seasons 2 and 3.  (2 per 24 episodes)

In addition to the 3D animations, we also created a few visual effects shots that were used in the opening title sequence. The "possessed" items included a pocket watch, a vanity mirror, and a ballerina music box. These items were modeled in 3D, animated, rendered and composited into live action plates.

Image samples and video below.